Crate Work
Assembling the crate painting was time consuming and difficult. I had thought thin bamboo rods would support the canvas pieces but they were not stiff enough. By accident while roaming the local Home Depot I found a thin steel rod for the support structure. The steel rod is attached to the canvas panels with silicone adhesive and in.visible thread — glue and sew, glue and sew. and about three-quarters done it was obvious that the final version would be darker and less accessible than I wanted.
So the parts where the outer form was attached were cut away — afters hours of glueing and stitching. Hanging it was much easier than anticipated though it still requires some clean-up and adjustment. The next step is to make more perhaps in. slightly differing formats. This was based on a proportion system using the number nine so other variations are possible both larger and smaller.
Wire or nylon line will have to be added to hold the hanging shape in. place because otherwise it will fold flat. It will be adjustable so that the work can collapse slat for shipping and moving. I am not sayisfied with the steel rods as supports and am researching other ideas. One possibility would be to have canvas panels glued on both sides of a Dibond panel.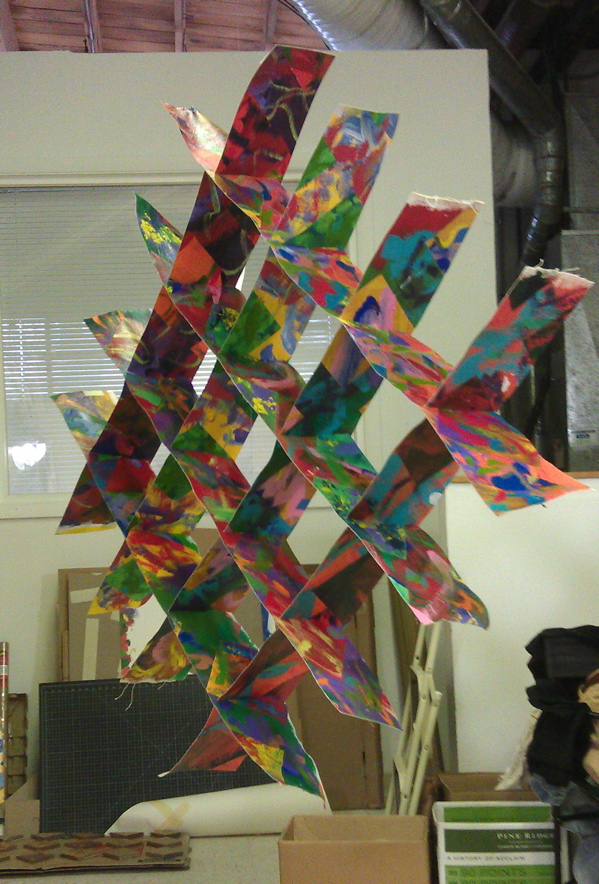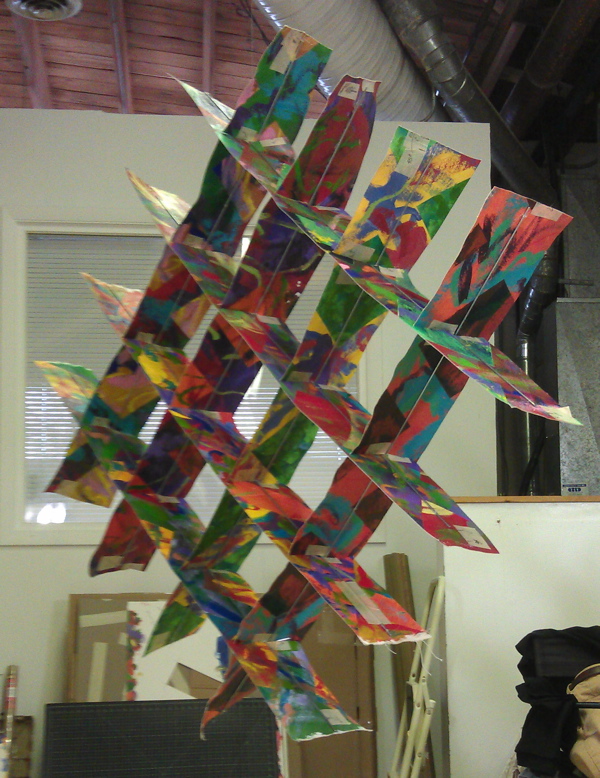 These are a few cell phone photos of the parts of the first crate painting in. progress along with a small sketch of what the completed paintings will look like. Had hoped that using a canvas stiffener, gesso and paint would make the canvas panels stiff enough, but looks like I will have to build in. some support.

The photos below show the unfinished in.terior panels.